DJ and Entertainer
We play for you club dance music, ballroom music and other genres of music for your event.
Upon request we provide all the equipment for excellent sound and light.
Dance Partner, Dance Animation, Dance Escort, Taxi Dancer and Dance Companionship
Our Original Party Dancer (Taxi Dancer) will accompany you on all dance events such as proms, parties, dance school perfections, private parties, etc.
Show Dance
We offer a professional show dance program suitable for different occasions consisting of different dance styles such as: Latin dances like Cha-Cha and Rumba, ballroom dances like Viennese Waltz, Quickstep and Slowfox, but also Boogie, Salsa, Flamenco, Paso Doble, Argentine Tango and oriental belly dancing.
Contact: Mr. Rono Alam and his team, reachable by phone number +43 650 255 98 91 and via e-mail at info@partydancer.at, is looking forward to your esteemed correspondence.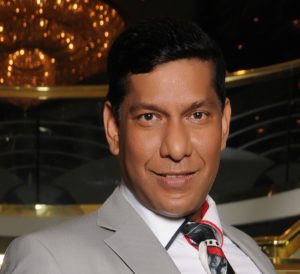 ---

DJ und Alleinunterhalter
Wir spielen für Sie die passende Tanzmusik sowie andere Musikrichtungen für Ihre Veranstaltung.
Auf Wunsch stellen wir das gesamte Equipment für guten Sound und Licht zur Verfügung.
Tanzbegleitung, Taxidancer, Tanzpartner
Unsere Partydancer (Taxitänzer) begleiten Sie auf alle Tanzveranstaltungen wie Bälle, Parties, Tanzlokale, Tanzschul-Perfektionen, private Feste usw.
Showtanz
Wir bieten ein professionelles Showtanzprogramm passend für verschiedene Anlässe, bestehend aus unterschiedlichen Tanzrichtungen wie lateinamerikanische Tänze, Standard-Tänze, Boogie, Salsa, Flamenco, Tango Argentino und Bauchtanz.
Erfahren sie mehr auf unserer Hauptseite, Dj-Dancer.at.
---
Kontaktmöglichkeit
Rufen Sie uns einfach an unter der Telefonnummer +43 650 255 98 91 oder schreiben Sie uns ein Email an info@partydancer.at – wir freuen uns auf Sie.
---
Our other web sites / unsere anderen Webseiten: www.taxidancer-partydancer.de | www.partydancer.at | www.dj-dancer.at | www.dj-in-wien.at | www.wiener-taxitänzer.at | www.partytänzer.at | www.ronostanzabend.at | www.tanzabende.at |